Grade Level: 9 - 12 Age Range: 14 - 18 Lesson Length: 1 - 2 classes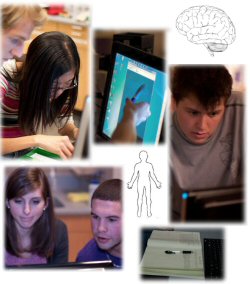 The quest consists of going to three different websites - the last two of which show flash animations of the synapse. The student guide attached below includes full instructions and worksheets.
This lesson and the accompanying student guide were written by Kevin Molohon, teacher at Champlin Park High School in the Anoka-Hennepin School District and a recent BrainU participant.