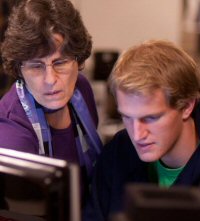 For more information about BrainU, BRAIN to Middle Schools, BRAIN to High Schools, and how to participate, please contact:
Janet Dubinsky, Professor
Department of Neuroscience
6-145 Jackson Hall
321 Church St SE Minneapolis, MN 55455
If you have questions, comments, or support requests regarding our Virtual Neurons software, please contact us at brainu@umn.edu.
To serve you better, we'd like to get your opinions about the site and your interest in participating in a BrainU workshop online. Please take our survey. Thank you!